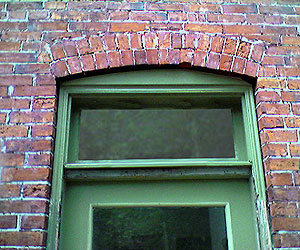 mosnart | transom

...is exactly that, a transom viewable to the public from the street*. Invited artists are encouraged to participate in the constraints and opportunities the unique venue offers by constructing small installations of exceptional art. There is no monetary incentive nor any motive offered other than the space and want.

*Occasionally the installations spill out into the Pullman community in various ways allowing for interesting public interactions. Extended venues include the opulent Hotel Florence and the beautifully desolate Pullman factory site.

On opening nights the transom installations are viewable from both inside and out. All other times the installations are viewable from the sidewalk.