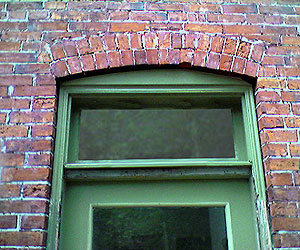 mosnart | transom

...is exactly that, two sides of a transom. One side public*, the other side an art studio. Invited artists are encouraged to participate in the constraints and opportunities this unique venue offers by constructing small installations of exceptional art during mini art residencies here.

Often the installations spill out into the community in various ways allowing for interesting interactions between the artists, architecture and community. Ever expanding venues include the Hotel Florence, Pullman factory site, public spaces, private residences and more.


*On opening nights the transom installations are viewable from both inside and out. All other times the installations are viewable from the sidewalk. Please respect the privacy of the studio residents.