HERE HERE - a celebration of here, here.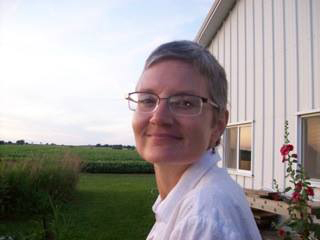 Jill Popenhagen Murtagh

Pullman resident since 1992

Jill Popenhagen Murtagh, B.A. Interior Design, Bradley University.

A Pullman resident who works in a variety of media, Jill retired from a career in interior architecture to raise a family, renovate their Pullman rowhouse, and homeschool her children. Her upbringing on a northern Illinois cattle and grain farm led Jill to find urban agriculture as an outlet for creativity, and backyard chickens provided the media for the pieces submitted to HERE HERE. Painted and embellished eggshells could be described as a metaphor for man's constant struggle for environmental dominance, for latent hope of rebirth in a time of economic oppression, or for a study in the contrast between the natural and the applied... but that would be pretentious. Jill just likes to paint eggs for her kids' Easter baskets.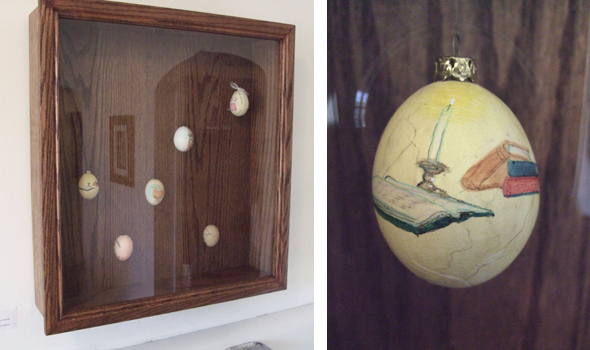 "OVAdone", 1996 - 2013