HERE HERE - a celebration of here, here.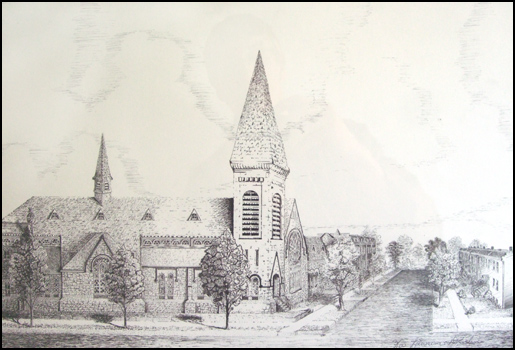 "Greenstone Church", 1993


Lawrence Kuhn

Pullman resident since 1969

Lawrence Kuhn and his wife Ruth moved to Pullman right after their honeymoon in 1969. Although art was a big part of his life throughout his youth, Lawrence didn't start formal training until the 1980's at the American Academy of Art in Chicago, earning a degree in Illustration.

One of Lawrence's larger artworks was a 4 ft by 9 ft fresco for the United States Army head quarters in Mainz, Germany. He continues to produce artwork for friends and family, participates in numerous regional Art Fairs, and most recently had an exhibit of work at the Oak Lawn Library in September of 2009. His philosophy of his artwork is:

To color inside the lines is to conform,
To color outside the lines is to create.