HERE HERE - a celebration of here, here.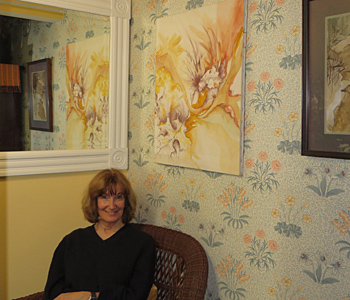 Lynn Smith

Pullman resident since 1996

From an early age colors, shapes, and drawing held appeal. I had thoughts of going into art, illustration, fabric design, or interior design. I grew up in the suburbs - and was lucky enough to have some exposure to the Art Institute. I was the youngest kid in the class when I took a for credit Art Institute - Figure Drawing Class the summer between high school and college. I took some college classes in Art, but changed majors and eventually got my MSW and later LCSW - became a clinical social worker. Then there was a long hiatus when I did - very little art - except for working on design elements in our 1883 house - reconfiguring the house with the person who is now my husband over a 18 year period. Toward the end of the renovation period, when I realized that my design interests needed more material than just buying property, I began doing some art again - it had been so long that I had not drawn - that I wondered how I would do - Luckily it does come back.

Since that time I have primarily done pastels, charcoal and some watercolor, though I like the idea of mixed media. Nature , animals , and people are my primary interests - though I like a little of the unexpected in my art. I like the art of the Fauvists, for example. Color to my mind is not just representational, but expressive. Iím happy to be part of the exhibition, to share my work with you.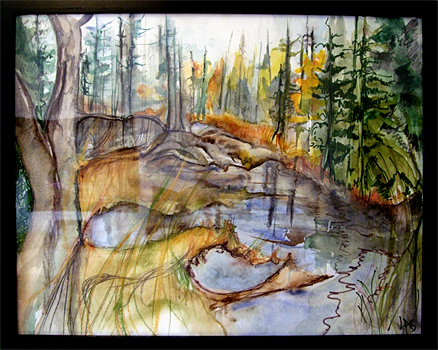 "Jordan River Valley Hike", 2014