HERE HERE - a celebration of here, here.






Paul Petraitis

Pullman resident since 1971.

Paul Petraitis visual artist has been a Pullman resident since 1971 when he and his wife carol bought their rowhouse at 112th and St. Lawrence . Paul attended the school of the Art Institute before getting a BS in Design from IIT's Institute of Design in 1971. As a photographer, historian and artist Paul has exhibited at in student shows at Chicago's Museum of Modern Art, the Art Insitute and later at the Chicago Historical Society, the Balzekas Museum of Lithuanian Culture and the Hotel Florence. Combining historical photos with found images Paul has been making collages since high school and here showcases one of his works from 1967 WITHIN a newer assemblage , put together March 2104. "Fritz Larson's All American Bargain" featuring a photo of Paul's Great Grandfather on the porch of his house.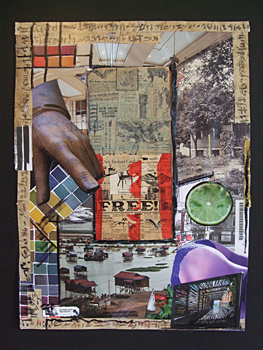 "Fritz Larson's All American Bargain", 1967-2014