HERE HERE - a celebration of here, here.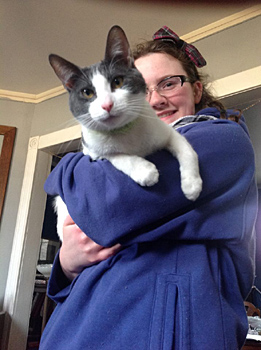 Phoebe Murtagh

Pullman resident since 1996

Phoebe Murtagh (b. 1996), has lived in Pullman all her known existence, and is happy to be here. She has enjoyed making things since she was very small, and firmly believes that art should do something good for those who see it, and make the world a better place. She enjoys playing with the creepy and sweet, macabre and familiar, attempting to mix the "darker stuff" with warmth & fuzziness, which she supposes is her way of pondering the deeper things and figuring out who she is. She also likes to add a touch of whimsy and a streak of daydreams to each piece, as well life in general. Her favorite forms of art & crafting include watercolor, drawing, bass guitar, writing (fiction & poetry), and the occasional fun-with-Sculpey moment. She is also an avid member of the Pullman Knit 'N Crochet group, practicing both title activities. She hopes that this will be the year she learns to make sweaters.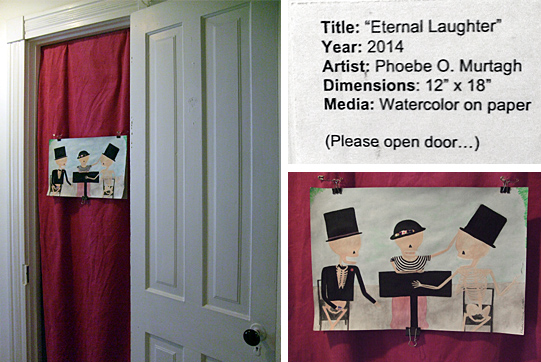 "Eternal Laughter", 2014